Information on the event La Gileppe Triathlon Olympique

Sunday, August 11



Departure : 14 : 30
Distances : 1500m – 45km – 10km
Available in relays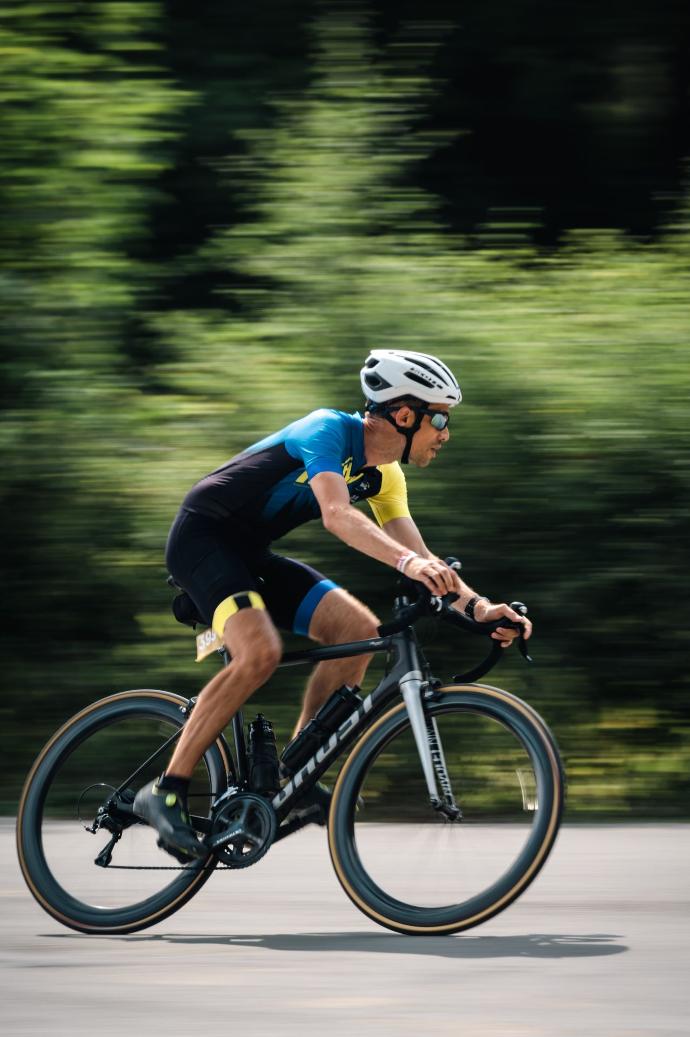 INSCRIPTION Olympique
Du 07/11/23 au 07/02/24 : 72 euros
Du 08/02/24 au 07/06/24 : 78 €
Du 08/06/24 au 31/07/24 : 84 €
Du 01/08/24 au 07/08/24 : 90 euros
Open to 18-year-olds and over.
Limité à 500 participants individuels.
INSCRIPTION Olympique Relais
Du 07/11/23 au 07/02/24 : 90 €
Du 08/02/24 au 07/06/24 : 105 €
Du 08/06/24 au 31/07/24 : 120 €
Du 01/08/24 au 07/08/24 : 135 €
Open to 18-year-olds and over.
Limited to 15 teams
Supplement for non-licensed triathletes: 10€.
Cancellation pack option: 10€.
With cancellation package

Cancellation and refund of 100% of the registration fee (excluding bank charges) possible until 2/08/2023
Cancellation possible for personal reasons (without justification) or cancellation of the event.
Cancellation insurance must be taken out at the time of registration and cannot be taken out later (15€)
No postponement to the 2024 edition possible.

Without cancellation package

Cancellation possible until 12/07/2023 with partial refund of 35 euros.
Transfer of registration to another participant possible until 12/07/2023 (15€ handling fee).
REGISTRATION PACKAGE
A participation gift
Live tracking during the event
One finisher's medal per athlete
Showers on arrival
Finish refreshments
WITHDRAWAL OF RACE NUMBERS
Saturday: 2:00 pm to 4:00 pm
Sunday: 11:00 am to 2:00 pm
Bib numbers can only be collected by the athlete himself/herself, upon presentation of proof of identity.
COURSE
SWIMMING - 1500m
Start in the water as a mass start at 14:00.
A 1500m loop.
Wetsuits are mandatory.

The maximum time is 0:50
ATTENTION: Training in the lake is not allowed on race day
BIKE - 46km
1 loop of 46km
Non-drafting event
Time trial bike allowed
Course with relief
No refreshments on the course
Route open to traffic
The maximum time is 3:00 (Swim + Bike)
The bike park closes at 17:00.
RACE - 10km
2 round trips of 5km along the lake (100% road)
4 refreshments
The maximum time is 4:30 (swim + bike - run).
The race closes at 18:30.
LOTS AND PRIZES
Sunday: 6:30 p.m.
The top 5 men and women in the overall ranking will be called up to the podium.
1st €400

2nd €250

3rd €150

4th €100

5th €50
Awards will also be given to the first place winners in each category.
Junior (18-19years)
Espoir (20-23years)
Seniors (24-39years)
Master A (40-49years)
Master B (50-59years)
Master C (60-69years)
Master D (+70years)
For the RELAY triathlon, the first 3 teams will be called to the podium.

ATTENTION: Athletes not present at the award ceremony will not be eligible to receive their prizes or awards afterwards.