Informations sur l'épreuve XTERRA Ardennes - Sprint Distance



Saturday, August 10

Departure : 10 :30
Distances : 250m – 15km – 4km
Event open to E-BIKE
Aucun classement pour les E-bikes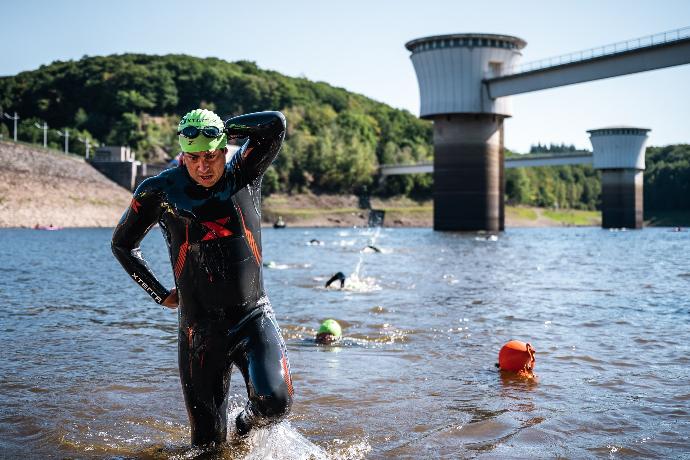 REGISTRATION PACKAGE
The XTERRA Ardennes gift when you collect your number
Refreshments
A finisher's medal
REGISTRATION - limited to 100 athletes
INDIVIDUAL
Du 07/11/23 au 07/02/24 : 40 €
Du 08/02/24 au 07/06/24 : 45 €
Du 08/06/24 au 31/07/24 : 50 €
Du 01/08/24 au 07/08/24 : 55 €
​Event open to 14-year-olds and over.
Supplement for non-licensed triathletes: 5€.
Cancellation pack option: 7€.
With cancellation package

Cancellation and refund of 100% of the registration fee (excluding administrative costs) possible until 2/08/2023
Cancellation possible for personal reasons (without justification) or cancellation of the event.
The cancellation pack must be subscribed at the time of registration and cannot be taken later (7€)
No postponement to the 2024 edition possible.

Without cancellation package

Cancellation possible until 12/07/2023 with partial refund of 15 euros.
Transfer of registration to another participant possible until 12/07/2023 (15€ handling fee).
WITHDRAWAL OF RACE NUMBERS
Vendredi 09/08 : 16 :00 à 20 :00
Samedi 10/08 : 12:00 à 13 :15
Bib numbers can only be collected by the athlete himself/herself, upon presentation of proof of identity.
TRACKS

SWIMMING - 250m
Departure into water as a mass departure.
A 250m loop.
Wetsuits are mandatory.

The maximum time is 0:15
ATTENTION: Training in the lake is not allowed before the race day
GRAVEL – 15km
100% Gravel course - bikes allowed: gravel, mountain bike, cyclocross & E-BIKE (different classification for E-BIKE).
1 loop of 15km
This is a hilly course with between 150 and 250m of positive difference in altitude.
1 refreshment station on the course
The maximum time is 1:45 (swimming + mountain biking)
The bike park closes at 12:30.
TRAIL – 4km
1 loop of 4km on a 100% trail course.
Course with a minimum of 150m of positive elevation gain
1 feeder/ loop
The maximum time is 3:00 (swimming + mountain bike + trail).
The race closes at 13:30.
LOTS AND PRIZES
Saturday: 1:00 pm
INDIVIDUAL AWARDS
Les 3 premiers HOMMES et FEMMES du classement général seront récompensés (gravel ou VTT).

ATTENTION: Athletes who are not present at the prize-giving ceremony will not be entitled to receive their prizes afterwards.